A potentially historic disaster threat is building. We are ready. Please see below. --Gary
We are on the verge of what could be one of the worst and earliest wildfire disaster seasons we have seen.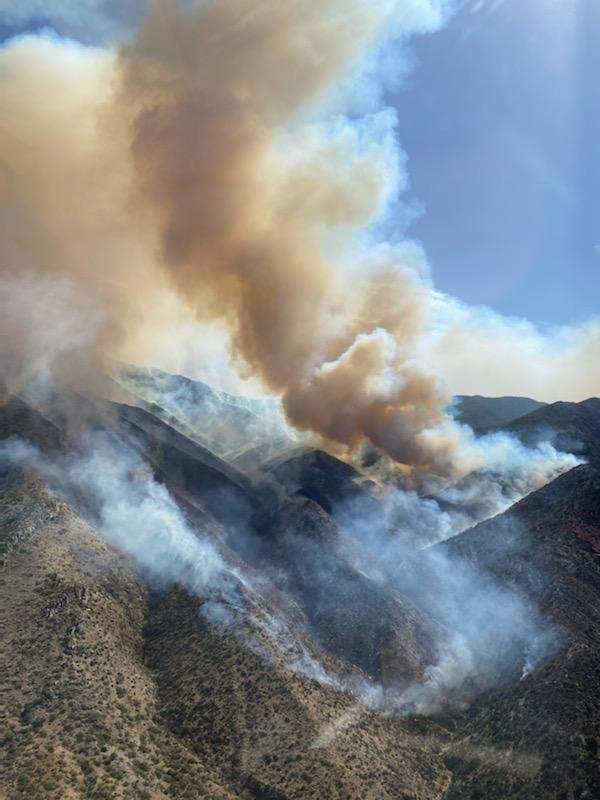 According to the U.S. Drought Monitor, nearly HALF (46.6%) of the lower 48 states are already under a drought warning. One meteorologist said, "There have only been four times in the history of the drought monitor that we have seen more than 40% US drought coverage as we come into early May."
Already, wildfires are starting to break out in the southwest. Thousands are being forced to flee their homes. Please note that this is EXCEPTIONALLY EARLY for wildfire season, but the record drought has created a "perfect storm" of conditions for fires. 
+ + Mercy Chefs is ready to respond...
For years, I have wanted to have a Mercy Chefs mobile kitchen based on the West Coast so we could respond to disaster out west. It is very costly and time consuming to move a mobile kitchen all the way across the country. Well, I'm thrilled to report that last month I was in California to formally launch Mercy Chefs' new West Coast mobile kitchen.
As you can see, the providential timing of the launch of our newest mobile kitchen couldn't be better. The wildfire destruction could be record breaking, and this threat comes as Mercy Chefs is already providing hundreds of thousands of meals every week. This week, we have 16 Farmers To Families food box distributions scheduled, in addition to all the work our community kitchens are doing to meet critical needs.
+ +We depend on the generosity of friends like you...
Here at Mercy Chefs, we are stepping out in faith to meet needs and prepare for disasters. I can assure you we've never before launched a new mobile kitchen WHILE we were providing hundreds of thousands of meals weekly! But God is opening doors, and we must walk through those doors to help more people.
Now, I need YOUR HELP! Will you partner with me right now as we bless hundreds of thousands of people with hot meals and food boxes while we expand to the West Coast? Go here to make your tax-deductible gift:
It was a great thrill to be in California last month for the launch of our West Coast mobile kitchen. I joined with our staff and volunteers (pictured here)
in serving the very first meals from the kitchen. Now, with the help of friends like you, we'll be ready from coast-to-coast to respond to disaster wherever it strikes.
Finally, please know how grateful I am for your partnership. Our core supporters inspire everything we do. Your prayers and financial support make every meal possible.
God bless,
Gary LeBlanc, Mercy Chefs
Photo credit: Bureau of Land Management